Drama Club (ENG)Sample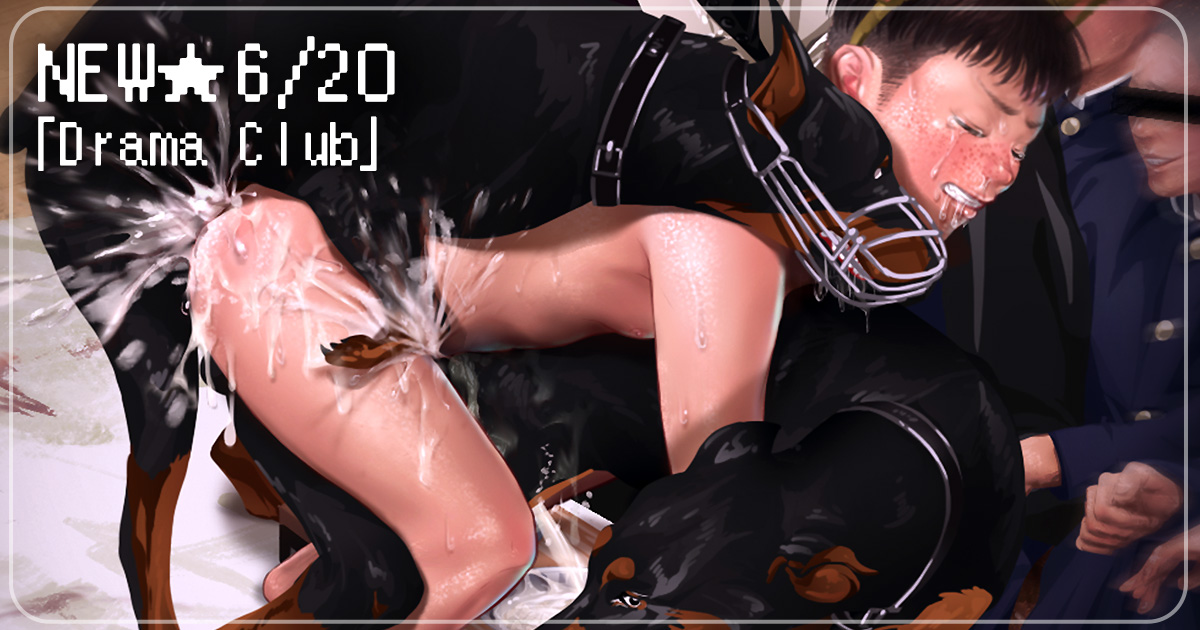 ※ Please refrain from reading if you are not good at these because of "Immoral" and "bestiality".
Then, because the sentences are crazy, I recommend evacuation if you feel sick
・
・
・
・
・
ell, thank you very much for visiting our open school.
My name is Yazaki, a spokesman for our school.
Our school has put a lot of effort into the drama club,
and has produced some great actors (* AV).
And the spirit of that performance is still being passed on.
of course,
This year too many talented young Hopes gather at our school.
Well, let's look at part of the activity.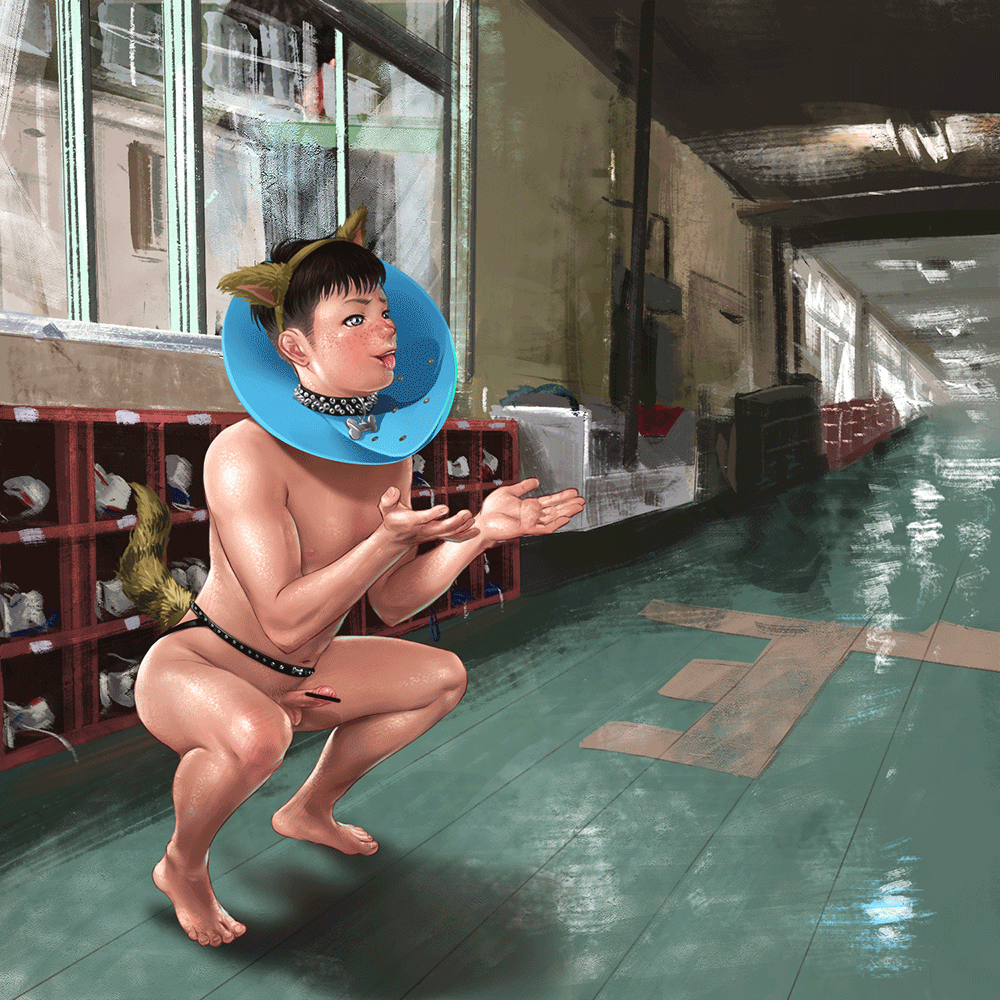 Oh, he was there.
He is a "name dog KICHI", which is called a once-a-year vessel.
His real name? He abandoned his name to pursue real.
And I threw away my personality as a human being.
Oh, the baseball team from the morning came back.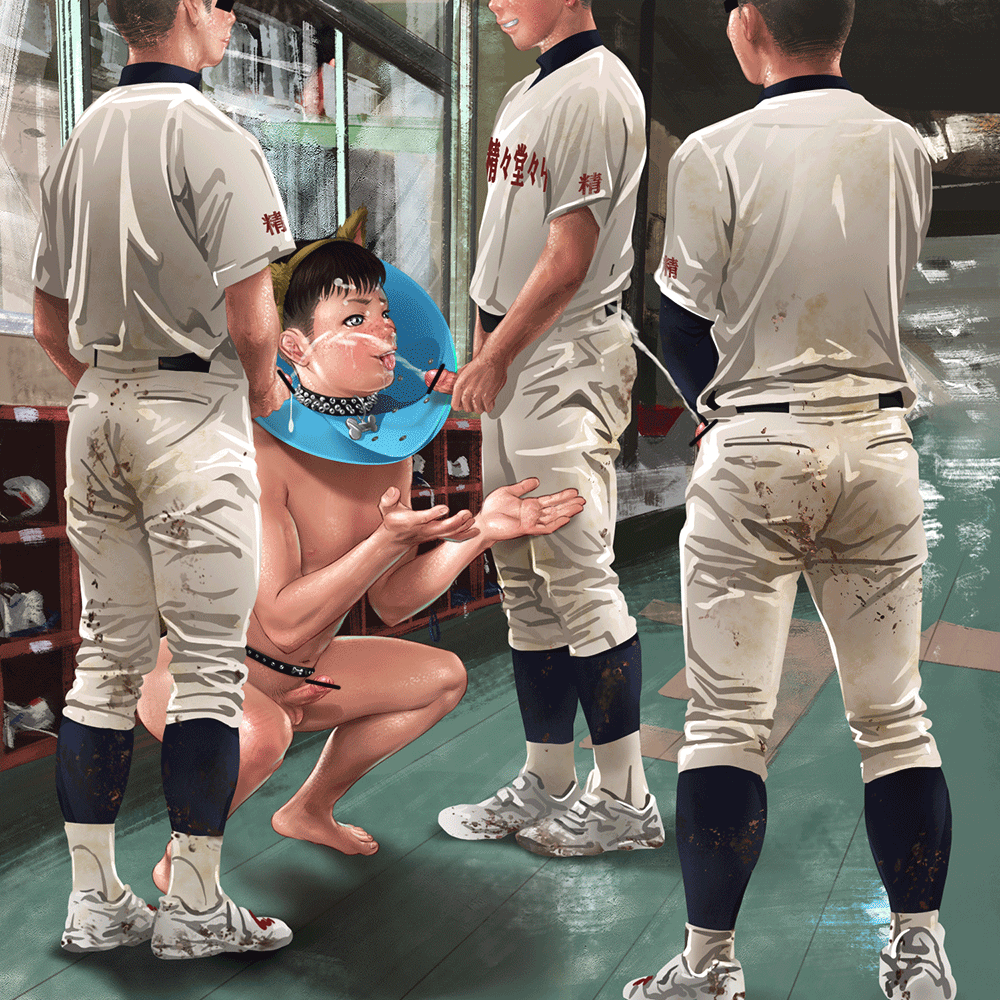 Please watch! That marking activity.
Indulge in the refreshing blue Elizabethan collar,
His appearance to bathe in pure and lively young children's species is just "Victoire de Samothrace" !!
This is beautiful.
Our school has strong support for managing and processing student sexual desires.
The oppressed environment creates a vicious circle and in turn increases the rebels.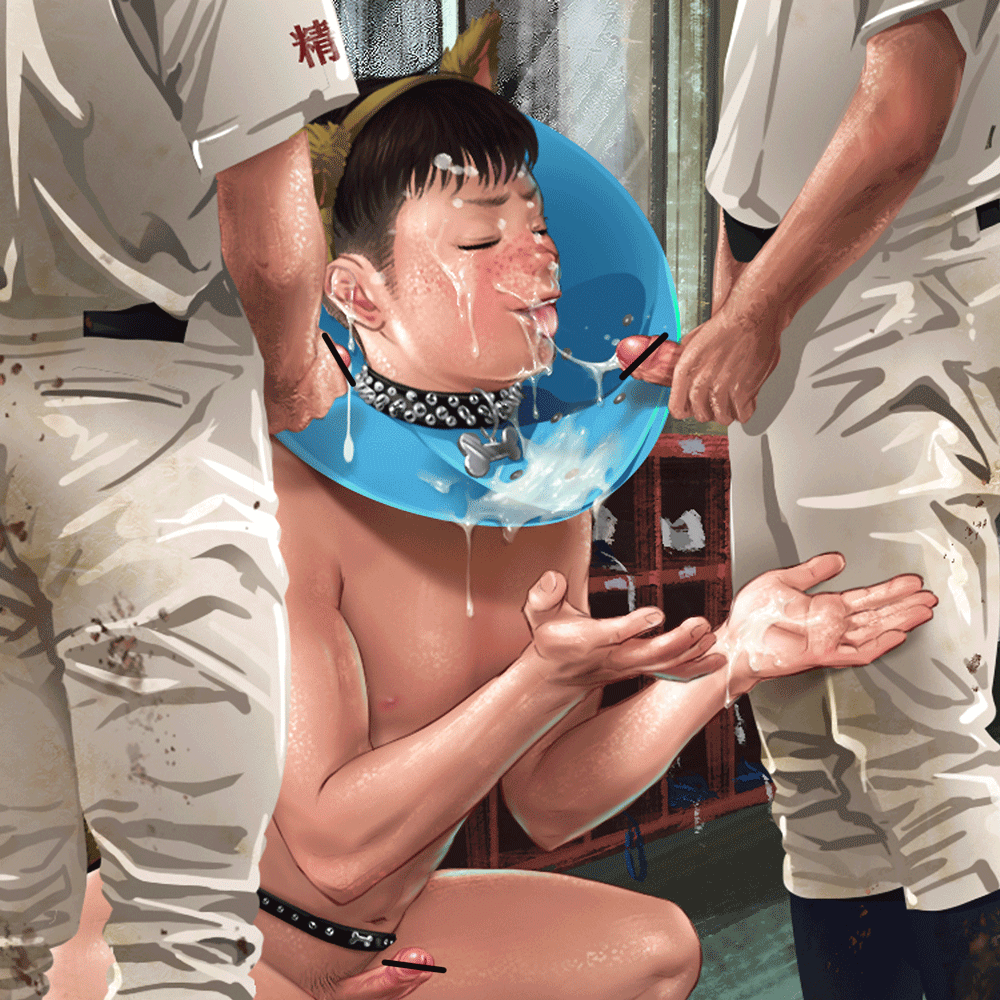 That's where he (KICHI) comes into play.
He is obliged to pass markings at all times, so
Our students can live a comfortable school life without accumulating poisons.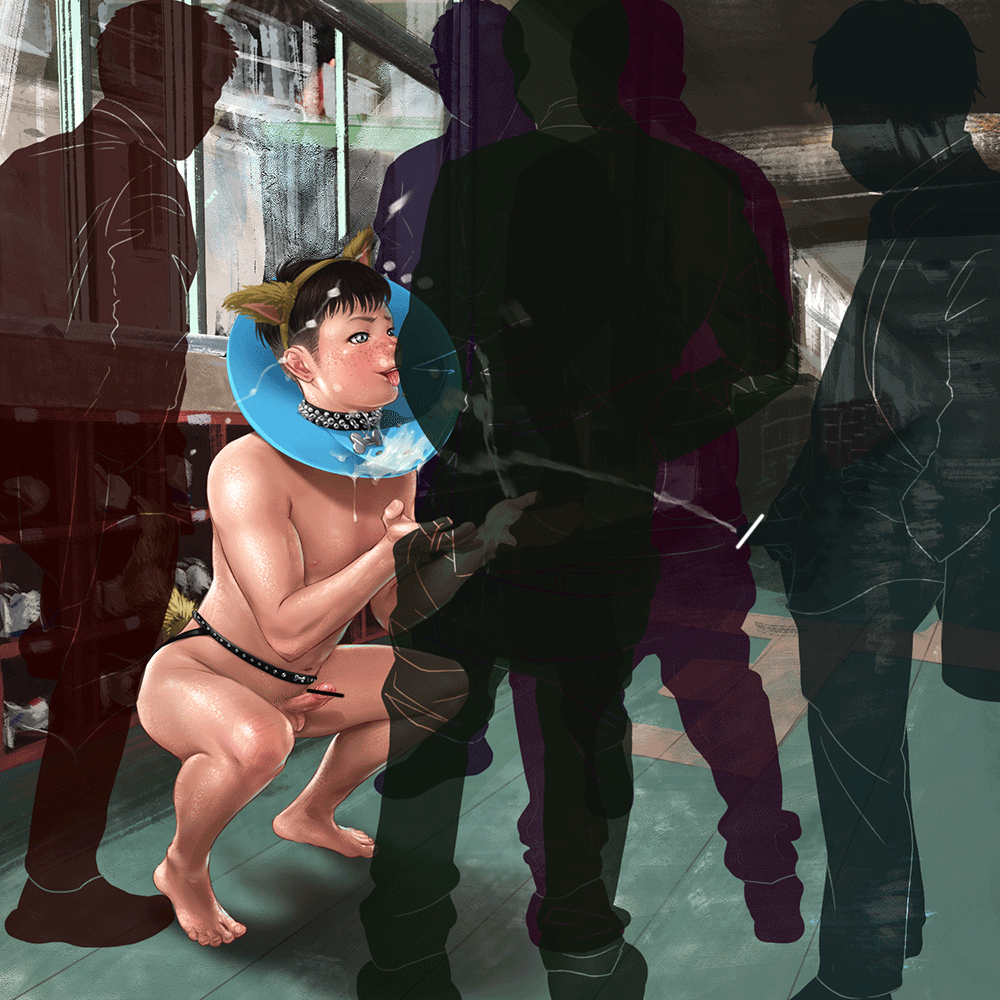 Oh, a lot of students gathered for marking.
Huh? Is his burden large? As I mentioned earlier, he has no personality,
He exists as "a dog" that represents our school.
This is of course the way he wanted, and the role of this "a dog" is the role of a star that everyone admires.
You see, look at his face. He appears to be full of jealousy.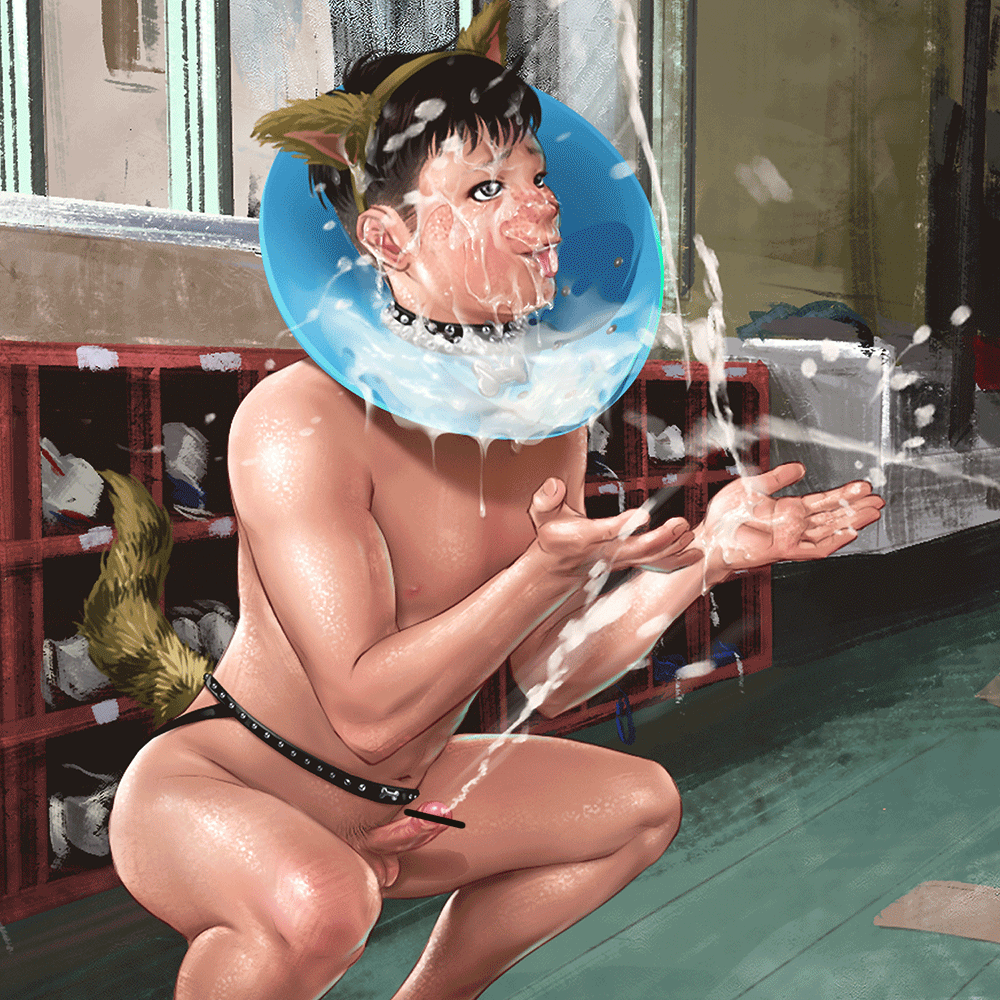 We saw good things today. He seems to have reached orgasm just by taking a fresh cum shower of the students!
It would be a great treat for animals to be able to feel the joy of sex throughout the body like this.
Hey, let's listen to his voice.
KICHI "Bowbaubau! Woof! Thank you very much for the very thick milk this morning! Woof!"
OK, let's have a break here once.
・
・
・
Now,
Next, I will guide you to the principal's office.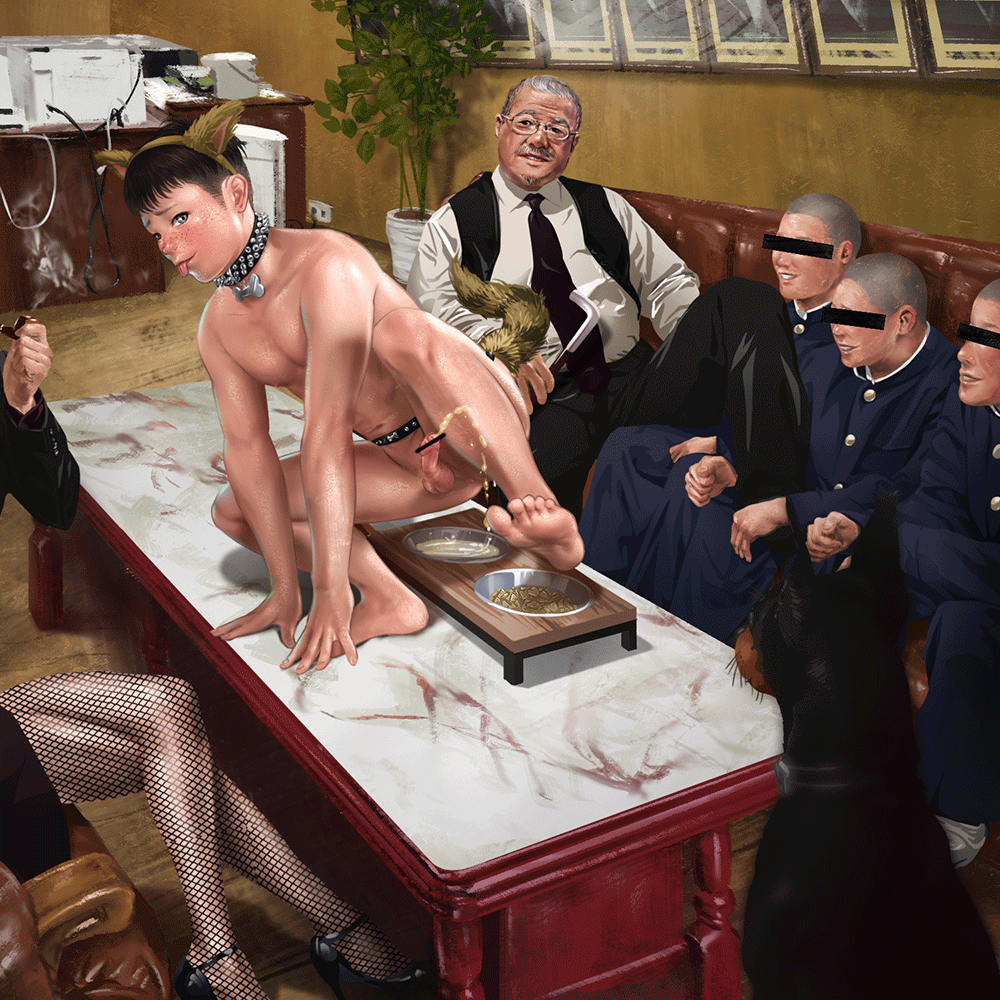 Just, KICHI is receiving the test.
It is a pee from the stunning "marking pose".
He pours into a bowl beautifully without spilling pee … It is a cool stone.